Different Types of Diamond Rings | Engagement or Wedding
By Seo Team | March 20, 2018
Are you planning for your first wedding anniversary?
That's a great news. Hope you have already purchased a diamond ring for your wife. If not then what are you waiting for? 'Diamonds' the name itself is enough to make someone feel happy. How will you feel if someone says to you 'You are my diamond'? Obviously, this phrase will touch your heart. Now say, if the name can turn your dull face bright, how happy you would be if someone truly surprises you with a real diamond. Won't you be crazy with pleasure? Yes, definitely you will be. So we recommend you don't wait for the last moment. Just decide what type of diamond ring you want to purchase and make your order soon. Whether it is an engagement ring or wedding ring, several types of diamond ring are available in the market. In this blog, we will give you a detailed explanation of the different types of diamond rings. Types of Diamond rings can be divided into four categories. Let us discuss all of them.
Diamond rings based on Design & Number of stones
According to design and stone settings diamond rings are classified into solitaire rings, three stone rings, and pave rings.
Solitaire rings:
These solitaire rings are formed with a single diamond mounted in the center of the ring. Usually, the diamond is mounted by prongs that may be V-shaped, rounded shaped or flat shaped. Apart from this, other mountings such as bezel setting, tension setting are also used. As the diamond is very much prominent, it emits dazzling brightness and gives the ring a classy and luxurious look.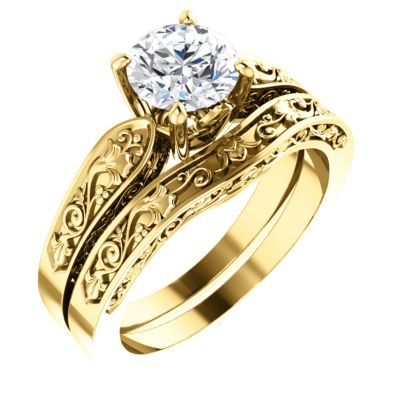 Three stone ring:
As the name suggests, the ring holds three stones, one at the center and other two on the other sides of the center diamond. It is most popularly known as rings with side stones. People say that these three stones mounted with the metal prongs refer to the couple's past, present and future. Thus it is mostly recommended for engagement or wedding ring.
Pave ring:
In this ring, the diamonds are studded to the band with very small metal prongs. Since several diamonds are mounted around the ring, the ring is popular in emitting strong brightness. As a result, it becomes a bit difficult to repair or resize the diamond ring.
Diamond rings based on diamond settings
You must be surprised to know that diamond rings can be based on the settings used to hold the diamonds in a ring. Prong settings, Bezel settings, Invisible settings, Channel settings, and Tension settings are the different types.
Prong settings:
Here the diamonds are held in the ring with metal claws. These prongs are usually four to six of them and can be V-shaped, round shaped and flat shaped.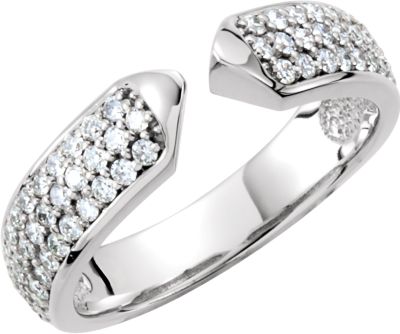 Bezel settings:
Here circular, custom-made rim or band is used to hold the diamonds around the ring. If you are looking for more secure engagement or wedding ring, then this type of ring setting you can prefer the most.
Invisible settings:
A metal framework or band is used for holding the stone. This metal band is totally invisible.
Channel settings:
Here you will find a channel made for the diamonds to hold in the ring.
Tension settings:
No prong, no band, the diamonds are held between the two ends of the band by applying pressure. It is the most unusual type of setting and thus costs more than the other diamond settings.
Diamond rings based on diamond shape or cut
As you know, a diamond cut gives the diamond a shape and brightness. According to the shape or cut, we have categorized diamonds in two types mainly, Round cut diamonds, Oval cut diamonds, Rectangular cut diamonds and Triangular cut diamonds.
Round cut:
These diamonds are most popularly known as the round brilliant cut diamonds. They all emit extreme brightness and fire and thus the stones are known for its brilliance.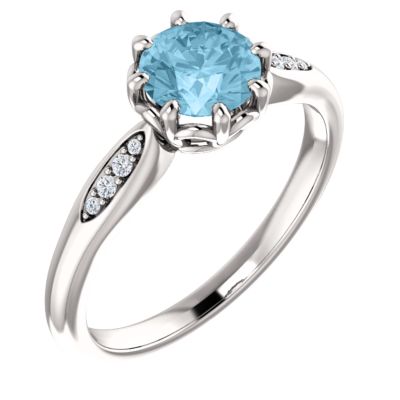 Oval cut:
Marquise cut, pear cut and heart cut diamonds fall in this category. Marquise cut gives the diamond a rounded shape in the two ends, Pear cut gives the diamond an oval shape with one sharp end, and Heart cut gives the diamond an oval shape with one sharp end and a cleft rounded end on the opposite.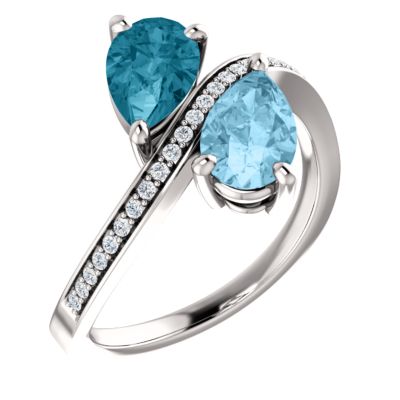 Rectangular cut:
Princess cut, Emerald cut, Asscher cut, Cushion cut and Radiant cut form altogether rectangular cuts.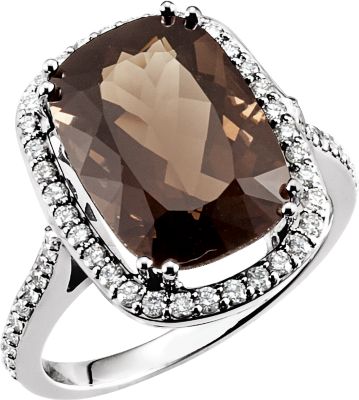 Triangular cut:
These are the trillion cut diamonds. The sides of these diamonds are may be straight or slightly rounded.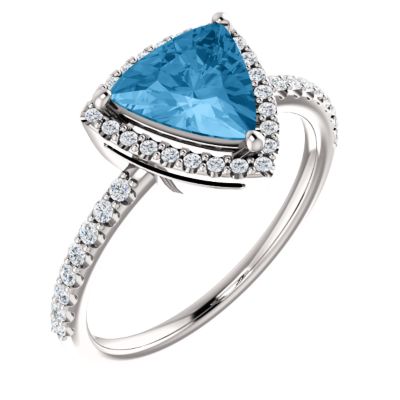 Diamond rings based on Metal
You can compose a diamond band using metals like, platinum, white gold or yellow gold metals.
Platinum rings:
Platinum is extremely durable and has a pale greyish white metal shade. Due to such properties of platinum, these metals are most popular in forming diamond rings.
White gold rings:
Compare to platinum, gold is less costly. That is why a majority prefers to design their diamond engagement or wedding ring on such metal.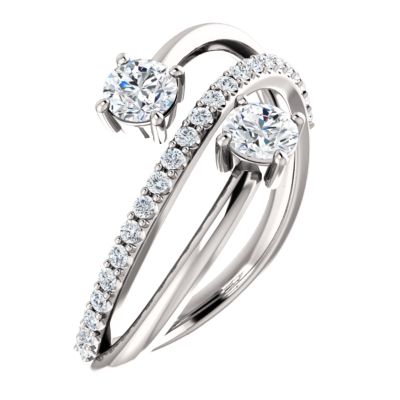 Yellow gold rings:
If you are looking for a low grade diamond ring, then you can prefer the yellow gold metal to form a diamond ring. These metals are relatively softer and wear out quicker than white gold or platinum.
Hope now it will be easier for you to purchase a diamond ring for your love. If you are concerned about the cost we will suggest you to purchase Lab-created diamonds or New-dawn diamonds from the store. They are not duplicate diamonds, but are identical to the mined diamonds. This will reduce your cost but will give you the same features of a real diamonds.
Related Blog
Diamond Wedding bands VS Diamond Pave Diamond rings